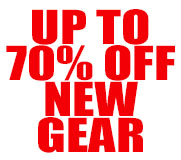 Huge discounts on Name Brand Gear while it lasts! And when you buy from us you get your name/ number on the jersey for free and sponsors can be added to the front for a little extra.
Create your own phone case with your Name/ Number and your Sponsors! Available for over 25 types of Phones, iPods & iPads. New Wallet Cases available for select phones.
The latest Helmets, Boots, Goggles, Chest Protectors and more from Fly, Oneal, TLD, Fox Racing, Scott, Shift MX and more. Some helmets include Free Rider ID Sticker Kits.